ChromeOS Flex Update – Part 2
Now testing the Chrome OS Flex on a Dell Latitude E7470. Original article Part 1: Chrome OS Flex – An interesting usable experience so far …
I had the chance to install Chrome OS Flex on a NVME and place it in the WWAN slot.
I used a WD SN520 256GB in 2230 size with an extender to 2242 I got off ebay. This WD SN520 is specially keyed to work in the WWAN slot.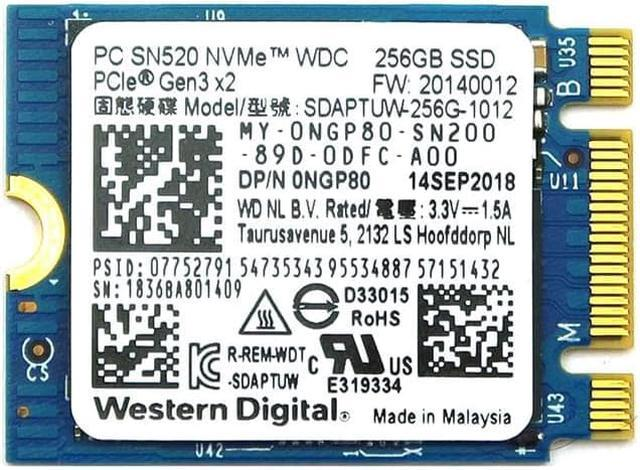 It seems like I am getting better battery life.
It seems worth it if you are just blogging and messaging to add more battery life to an old laptop because this is possibly the only way without connecting to the wall or battery bank.
Less e-waste doing this way?
Am I just as productive?
Well this Dell Latitude E7470 laptop I got for $90 from a thrift store (Value Village).
I replaced the battery, upgraded the RAM to 16GB and put in a WD SN750 1TB NVME in main slot for Windows 10 Pro.
The screen is to die for.
14″ IPS panel in Full HD 1080p.
My eyes feel nice even at 100% display scaling in ChromeOS Flex. The sharpness helps. Increase dots per inch over my other 15.6″ laptop. The Pixel density of 157 ppi is amazing for my usage.
Is there a Linux distro that offers this much? Probably better if setup right.
Should I deactivate the anonymous data being sent to Google using this ChromeOS Flex? Is it helping?
Tiny11 offer this? or other Windows debloated edition?
Will Microsoft offer something like this?
I heard of Windows S mode? I need to try that too.
Well in my old article dating back in September 2022: Chrome OS Flex – An interesting usable experience so far … I tested this on a small but FAST USB flash drive.
It was great. But I was worried about the USB flash drive sticking out and damaging the port when bumped. Also I don't think USB flash drives are meant to be used as OS drives.
Is there a USB flash drive that is small enough to be used as an Android or Linux OS client? Also fast maxing out the USB 3.0 port specs? I think there might be.
This area of computing is interesting when it is just Google apps and school management systems (like D2L Brightspace LMS Software like at Durham College)
The list of things you can do well for me is enough while in it.
But in my case I can dual boot to Windows 10 Professional if needed.
The real deal for me is that I maxed out battery life for this laptop. This is an Intel i5 Skylake mobile "U" dual-core with HT. I am zipping away blogging and content development.
Best I could do without feeling at a loss of replacing this laptop (e-waste remorse) LOL. I have trouble throwing away things.