Network Fix and Optimizer Utility V1.1 (UPDATED! 2021)
Use our FREE software utility so you can easily many settings for your Windows 10 PC. It a network repair and tweak tool. Straight forward! Simply run this utility to check and change settings. Now written in WPF and C# code. Great for new system deployment to change common settings out in the field!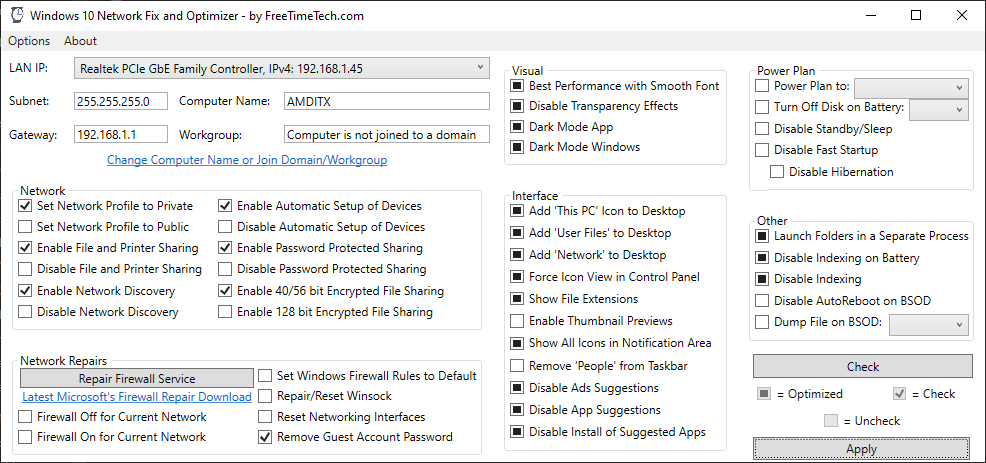 NOTICE: Some changes may require a reboot!
► Previous Version (V1.0): https://freetimetech.com/software/networkandoptimizer/Windows10NetworkandOptimizer.exe
NOTICE: Your Anti-Virus software may detect this program as a Virus but this is a "False Positive". This program is SAFE!
Let us know how we can improve our software! Post a comment on our YouTube video of this software. https://youtu.be/N_qzlKbn8Qg
VIDEO WALKTHROUGH
WARNING
WARNING! We are not responsible for any problems you may encounter using our software. Please read the instructions and watch the video carefully before using.