Gaming Chair … Do I need one?
Gaming chairs … Some people have one and love it and some people hate it.
My brother purchased a gaming chair. He got a Corsair T1 in Black on sale.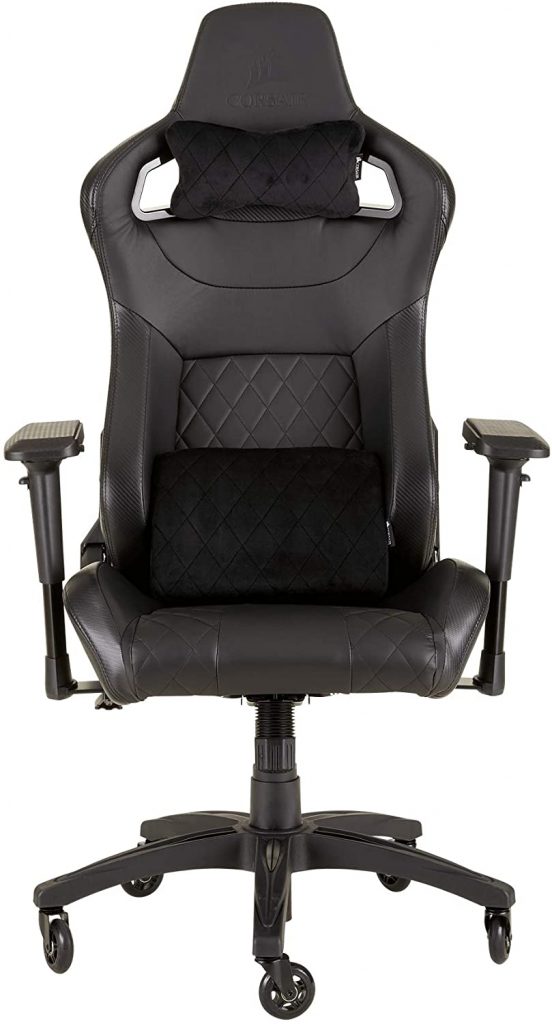 I put it together and sat in it for2 minutes and it felt OK.
My brother sat in it for 10 minutes and it felt tight.
I sat in it it again and felt it tight too.
I guess we are too fat.
My brother is using a seat cushion to avoid the channel depression that squeezes. It elevates to avoid the sides.
Anyways, I am vegan now and will get one for myself in the future when I am skinny.
The Corsair T1 is nice but only if you are small or thin. It can recline to lay flat so that is why my brother bought it. It has all the options you could ask for for a brand name gaming chair. Looks like it will last
I currently use a $80 short bonded leather chair I got from Staples/Business Depot that is like 9 years old. All the arm rests and bottom cushion bonded leather has mostly fallen apart. I am using two seat cushions to hold me.
Obusforme 2-in-1 lowback backrest support I got cheap for like $60 in 2012
Some Memory foam cushion I got for $10.